Happy New Year everyone!
I hope you all had a relaxing holiday season and that your 2018 is off to a great start.
I just wanted to take a second to tell you about a great new program we are running for people that are new to strength training starting on January 27th.
It's called the "Beginners Guide to Lifting" and it's perfect for anyone looking to start their training off on the right foot in 2018.
If you are curious about strength training but don't know what to do or where to start, then this is the program for you!
You will learn how to perform the core lifts in a safe and fun environment. I'm going to teach you everything I wish I knew when I was starting out.
Together, we are going to work on building the following lifts:
Squat
Bench Press
Deadlift
I will break down each lift to help you:
Improve "your" technique
Get Stronger
Avoid mistakes that I made in the past
These sessions will be a mix of lecture and a LOT of practical instruction.
Spots are limited to 8 people to ensure everyone receives lots of coaching.
Sound good?
Don't leave your results to chance.
If you have any questions, please email us at info@hynesperformance.ca
If you are ready to go and want to reserve your spot, SIGN UP HERE!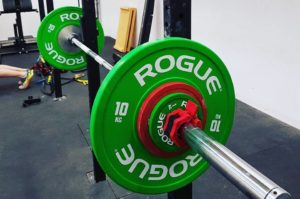 I'm looking forward to seeing you under the bar!
Coach Paul